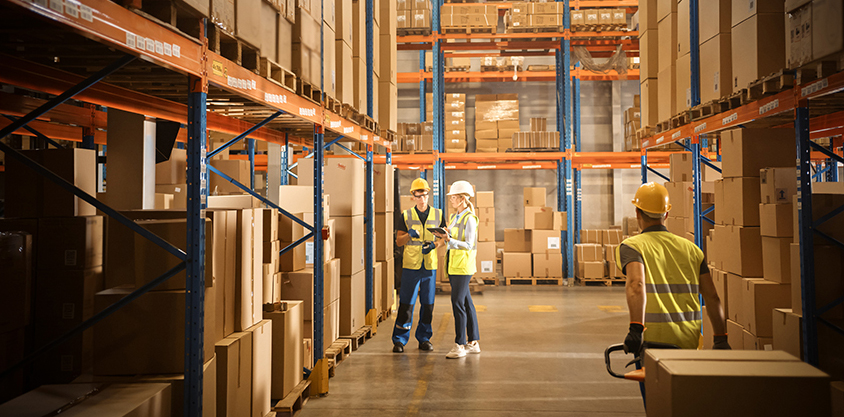 SURGI LAB: SLICING THROUGH CROSS-BORDER RED TAPE
SURGI LAB's new warehouse partner is making it easy to ship its product range across the European Union
Ordering products and supplies from one country to be shipped to another can often be a frustrating, expensive and time-consuming process. We've all grown accustomed to paying high shipping costs and experiencing delays as orders are held up at customs, leading to lengthy waiting times and missed deadlines. 
For the suppliers and users of ophthalmic instruments, such delays could mean a hospital having to reschedule several surgical procedures, and risks compromising the health and safety of patients. We think that's unacceptable. Hospital suppliers and national distributors should be able to order and receive surgical supplies as soon as possible, without unnecessary administrative delays. 
Delays during the custom process
Here's a common problem faced by customers who wish to pay for goods and receive cross-border shipments. As it stands, the process is that the sender of the shipment declares the content and the value of the shipment. Customs officials then verify the shipment and check for any suspicious issues. Multiple delays can occur during this process, such as a missing shipment document, or the customs official querying the customs declaration, or even judging that the shipment is suspicious and refusing onward passage. Any parcel that needs to be clarified remains at customs until the clarification process is completed. This can all add up to significant additional time and effort involved in ensuring the shipment gets through customs in timely fashion. 
Additional shipping costs
Another significant, and potentially expensive, issue with cross-border shipments involves the additional costs incurred by the sender and receiver of the shipment. As an example, if SURGI LAB ships a box of 50 or 100 single use ophthalmic knives from Switzerland to Germany, shipping costs in the range of CHF 70-150 are usual, and the receiver of the shipment also needs to pay EUR 20-30 to the forwarder for Value Added Tax (VAT) management purposes. If the receiver of the shipment does not have an account at the forwarder, this additional VAT payment must be paid in cash upon receipt of the shipment, which can cause significant processing issues as well as unexpected cost implications.
At SURGI LAB, having recognised the problem faced by senders and receivers of goods throughout the European Union, we started to look for a solution that would benefit ourselves and our customers. Which is why we're pleased to announce we have signed a new shipping and transportation arrangement with an EU warehouse logistics partner. The deal is with an Austrian-based privately owned forwarder, certified to the latest quality standards in logistics,
that owns several logistic network sites across Europe. This logistics partner specialises in transport, warehousing and packaging for the health and pharmaceutical sectors among others, and with multiple sites across Europe, is large enough to fulfil all our global shipping requirements, while being able to maintain a highly personalised level of customer service.
What does this mean for SURGI LAB customers?
Through this partnership we will be able to offer European Union customers easy access to our products, with reduced shipping costs and no custom clearance required. It means our surgical instruments can be taken off our shelves and shipped to you at rapid speed, without high shipping costs and long waiting times. For example:
Orders received before 14.00 can be shipped on the same day, to anywhere in the EU, to arrive within 1-3 days.
From our EU warehouse, we can offer very low shipping costs benefiting from volume discounts
Better outcomes for everyone
This is just one of the ways in which we strive for perfection, by reimagining what the future of optical healthcare should look like. We always look to make our products reliable and affordable, and available when they are needed. It's also part of our commitment to carefully selecting suppliers and partners who share our values and allow us to pass on cost-efficiencies to our customers. It's all part of our ambition to make SURGI LAB the most trusted provider of precision surgical instruments in Europe, and ultimately the world.