Surgicut instruments from a name you can trust
What does Swiss craftmanship mean to you? To us it means applying innovative design to develop precision instruments that can be relied on every time. At SURGI LAB, we use latest technology to design and manufacture single-use surgical implements that help ophthalmologists achieve better outcomes for their patients. Because health and safety can never be compromised.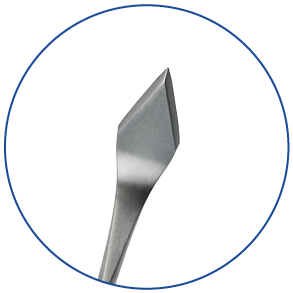 Single-use ophthalmic knives
Optimised chemical etching process ensures every blade has premium-quality sharpness.
Wide range of geometries and sizes.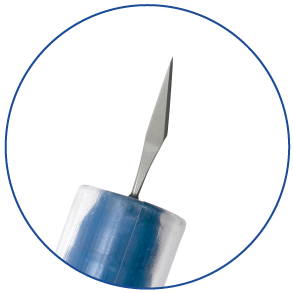 Single-use SURGICUT knives with protective cover
Improved grip for surgeons. No compromise on sharpness or precision. Reduces risk of accidents – protecting surgical staff and patients.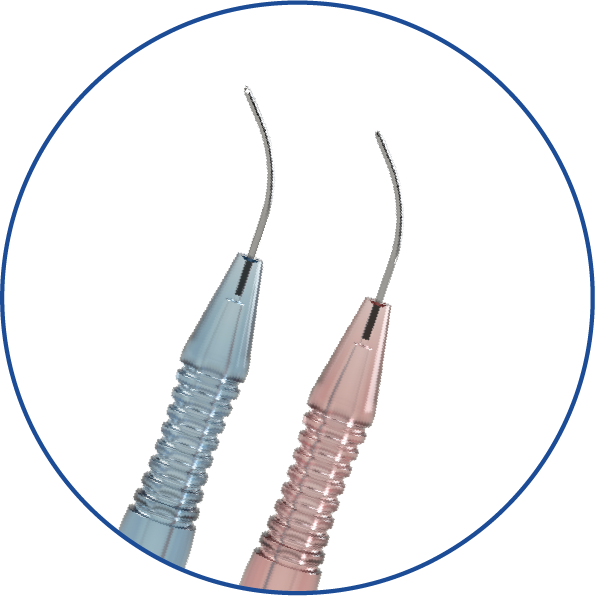 Single-use irrigation-aspiration handpieces 
Additional safety by increased irrigation flow and protected tips, with new handle design for highest flexibility during surgery.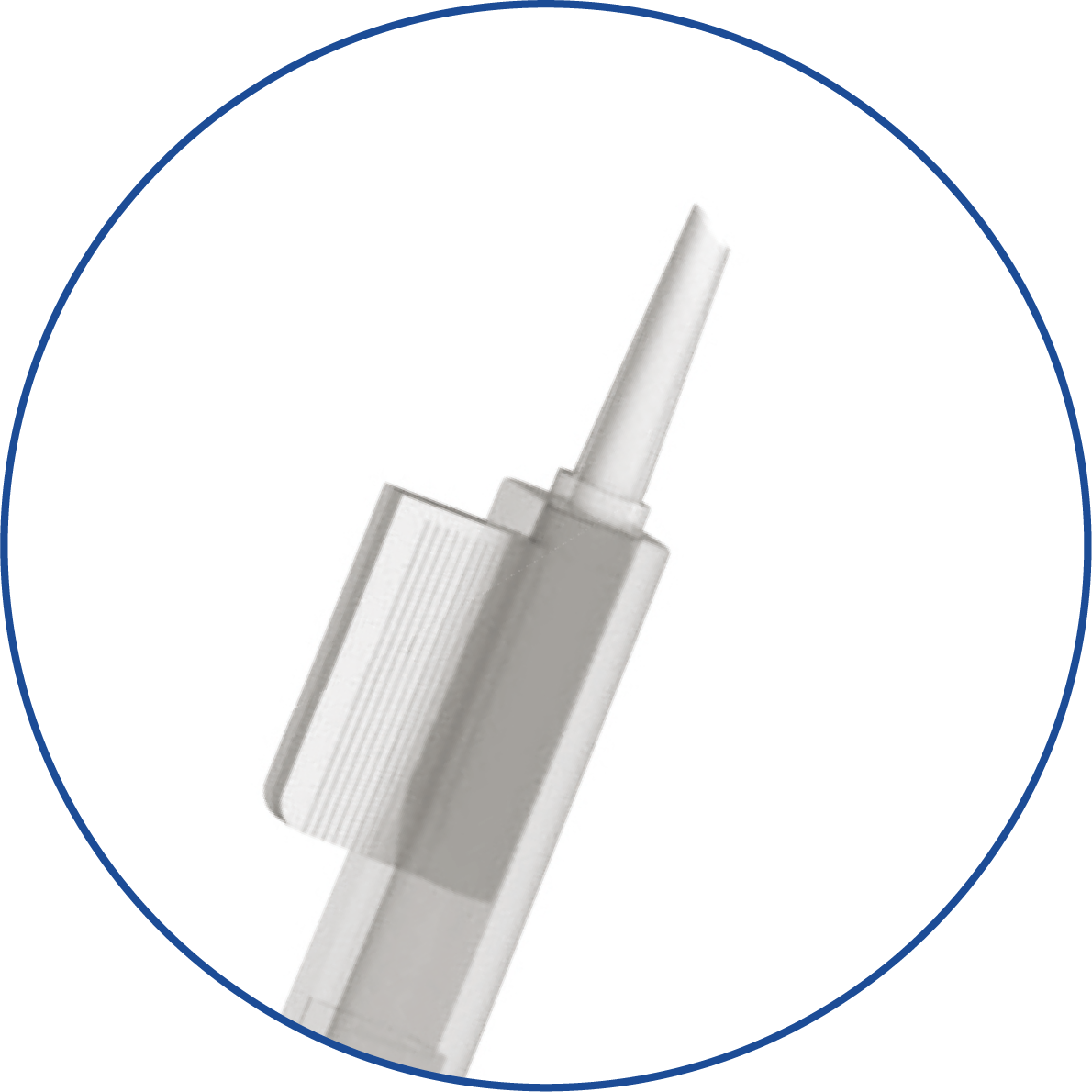 IOL injector for routine surgery
Proven materials and dimensions newly interpreted ensure safe repeatable implantations.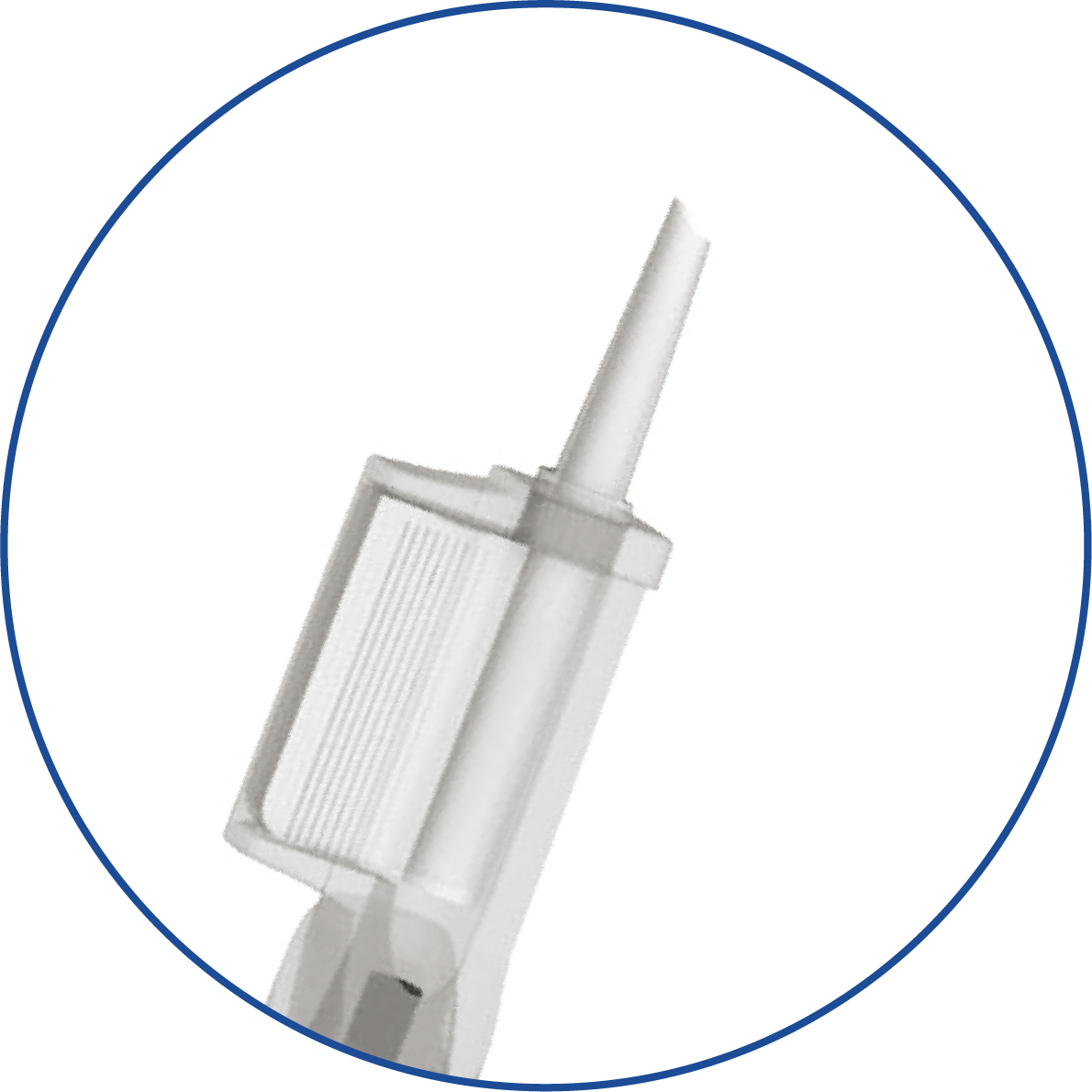 IOL injector for cutting edge surgery
New high-end biocompatible coating allows for smaller incision sizes and MICS without compromising safety.
We're expanding our range of ophthalmic products dedicated to improving
patient care.
More details soon.
Our vision is to be the most trusted provider of precision ophthalmic implements in Europe, and ultimately the world.
SURGI LAB is a Swiss-based manufacturer of single-use products for surgical ophthalmology. We combine design innovation with state-of-the-art manufacturing processes and advanced materials to create surgical instruments crafted for perfection.
We believe in helping ophthalmologists achieve better outcomes for their patients. Each one of our single-use products has been crafted to the highest standards to achieve a superior, consistent and repeatable performance.
We are active promoters of eyecare and wellbeing. Our products are designed with the belief that health and safety is too important to ignore or compromise. As our range continues to expand, we are reimagining what the future of optical healthcare should look like.
Find out why leading ophthalmologists consider SURGI LAB to be the most trusted provider of precision surgical INSTRUMENTS in Europe.
SURGI LAB AG
Lerchenfeldstrasse 3
9014 St Gallen

Switzerland